Everyone who frequents Chick-fil-A can tell a noticeable difference in how they are treated when compared to other fast-food establishments. Disney has an Institute dedicated to teaching their employees how to treat customers.
Is it time for ASCs to follow suit? With the impending regulation to begin OAS CAHPS in 2025, our patient satisfaction scores will be more closely monitored by CMS. Additionally, there has been more discussion regarding the value-based care model that focuses on patient outcomes and is patient-centric.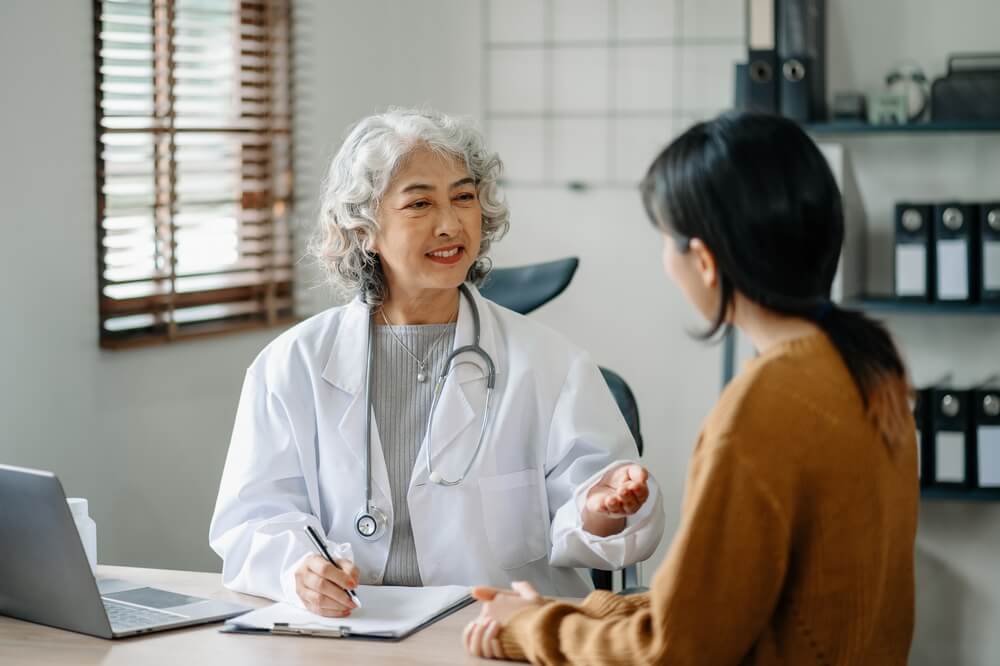 I have seen a few things in recent months that have made me think that this would be a good idea. First, most recently, I saw healthcare team members getting frustrated with patients and family members more quickly and in the moment, not offering the best responses.
This is concerning for two reasons:
It is not a representation of the center's mission and vision
Those who leave dissatisfied will tell ten people about their experience.
In another instance, I saw a patient (mother) and her son, from a different culture, develop a misperception of the care they were provided unbeknownst to the nurse providing the care. In the nurse's eyes, anyone coming back with a family member would typically help the patient change. From the son's eyes, he was not coming back to do that, and clearly, he felt it was our responsibility and he was very upset about it.
In another instance, the receptionist was checking in multiple patients as the phones were ringing and the staff needed assistance. This caused many moments of stress, and the receptionist was not smiling or cordial to those who were signing in for their procedure. Having a smiling receptionist is the first way of making the patient and family feel welcome. In this hurried, anxious environment, there is a lot less smiling and cordialness.
In all these cases, the Director of Nursing / Administrator had to talk to the frustrated patients and family members to allay concerns. In all these instances, having some foundational customer service training may have helped.
What Does Customer Service Training Entail?
Customer Service Training may encompass a focus on active listening, empathy, patience, concise communication, and adaptability(1). All attributes lend themselves to trust building with the patient and family members. Building trust leads to increases in overall patient satisfaction. Training in patient de-escalation techniques would be beneficial to stave off issues before they get out of hand. There are many team members who have not had exposure to this type of training. Active listening involves listening to understand, not just to respond. Active listening involves continuing eye contact and allowing the patient to express their concerns. What is the patient really saying?
Empathy
Empathy involves truly understanding where the patient is coming from on a granular level. In my experience with the patient and her son mentioned above, he was frustrated, but more so with feeling powerless to assist his mother in that capacity. In his culture, it was not acceptable to be in the room while his mother was disrobing. Being empathetic to his feelings and culture right from the start would have alleviated his frustrations.
Patience
Patience is an understatement these days. We all need to be more cognizant of our own stresses and what we are dealing with so that we can be more accommodating to our patients. We know what we are doing, and for many, this could be their first experience with surgery which is already a highly anxiety-producing endeavor. Practicing patience truly or being reminded during a huddle to practice patience, may be all it takes to stop and consider our own behaviors in the moment.
Concise Communication
Concise Communication is paramount. Again, we as professionals know what we are doing, we know what needs to be accomplished and we know our schedules dictate that it must occur within specific timeframes for us to keep up with our surgical schedules. That said, practicing concise communication will help to keep everyone on the same page. Explaining the "what to expect" may help alleviate the fear of the unknown and anxieties.
Adaptability
Finally, learning adaptability would be a helpful attribute. In our day-to-day operations, we meet so many unique patients and family members. Having the ability to adapt our style of care to meet their specific needs will go a long way to building trust.
De-Escalation Training
In a quick Google search, I found a lot of information on the techniques that team members can practice for de-escalating situations involving patients or their family members. De-escalation techniques center on staying calm, remaining a few arm's lengths away, listening actively, changing the setting, mirroring, and getting to the root cause are just a few of the techniques that were found (2).
Pulling together a short "lunch and learn" would be an easy way to highlight the techniques that may save the ratcheting up of dissatisfaction. This can be written up as an in-service and will show any surveyors the great education being performed.
Should We Script or Pretend We Are "On-Stage?"
Earlier, Chick-fil-A and Disney were mentioned as having a good handle on Customer Service Training. This type of training would lend itself well to the care provided in ASCs. Seeing multiple patients, for the same procedures, requiring the same 'transactions' i.e. signing for consent, starting IVs, taking vitals, preparing for the procedure, delivering discharge instructions, etc. makes it prime for scripting.
In many ways, we already have what we say scripted in our minds as professionals. Taking it a step further to add scripting based on center representation can improve the patient's experience. The patient's experience will not only be a focus of CMS' OAS CAHPS, but it will also be a focus in the value-based models of care that are currently being explored.
The benefits of scripting could be shared by pretending we are "on-stage" during our encounters with patients and family members. For example, we have all heard that once we 'punch in,' all matters of personal nature should be left at the door. So, once your team has punched in, they are "on-stage." Chatter, moods, and the like should not take place in front of patients or family members.
Summary
Combining the tenants of customer service with de-escalation techniques and the premises of being on-stage takes very little to implement with your team and could pay dividends in your patient's satisfaction. This type of training is worth consideration.
Bleich, C. www.edgepointlearningblog.com
www.indeed.com, 13 strategies for de-escalating
Please follow and like us: