18 years ago, Custom Surgical opened and accredited its first office-based ophthalmology surgery suite. It was a bit ahead of its time. After opening more than 15 across the country, our company shifted focus more on ambulatory surgery centers – all while still opening office-based surgery models. Fast forward 18 years and Custom Surgical is pioneering a hybrid model that is quite suitable for both office-based surgery with the certification and licensure of an ambulatory surgery center.
When considering opening an ophthalmology office-based surgery suite, talk to our team, and let's explore if this hybrid option is right for you. There are many variables to consider, such as your case volume history, your state regulations, and your current setup, i.e., ownership in another entity or non-compete when deciding which direction is best.
Our team can review your unique scenario and present you with options, 5-year feasibility projections, and the team to help you get it done. Custom Surgical Consultants possesses the expertise and experience in constructing office-based suites, whether it's a LASIK room conversion or a fully functional ambulatory surgery center developed from scratch. We can deliver high-quality results while keeping costs reasonable.
Case Study
15 years ago, Custom Surgical spoke with a very prominent refractive surgeon who was considering developing his own office-based suite. Timing had been off, and he wasn't ready to proceed. Fast forward to 2020, and he was ready to either develop an office-based suite as an adjacent space to his practice or explore the ambulatory surgery center (ASC) option.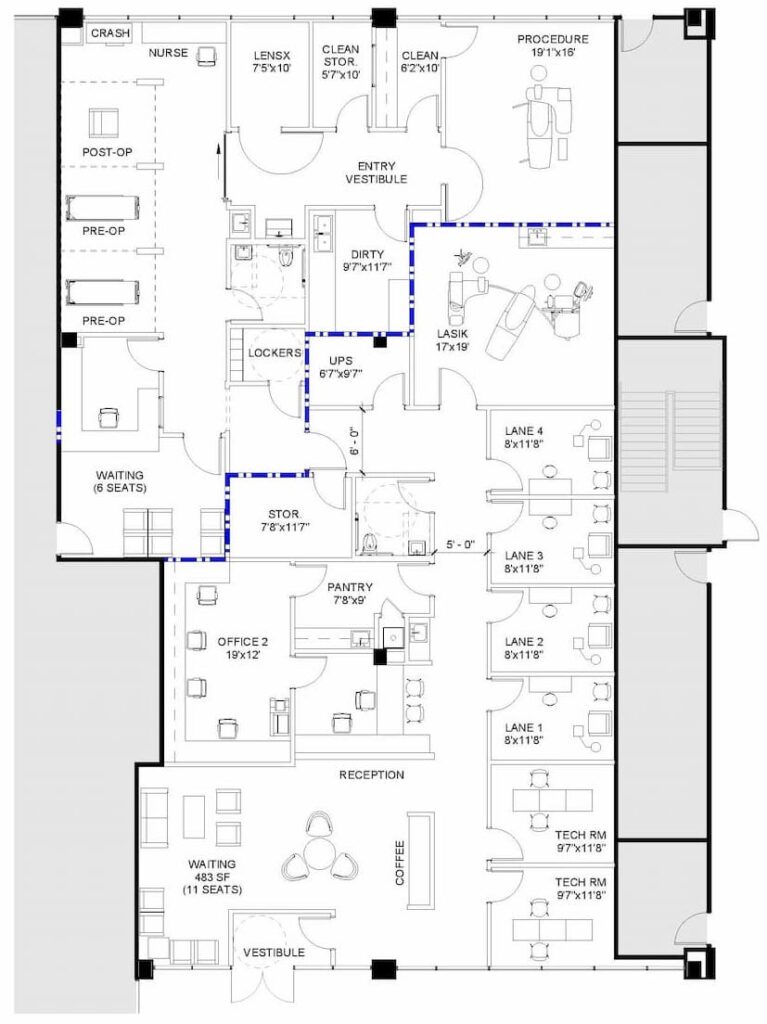 After looking at his case history and available space, we drilled down into whether an ambulatory surgery center would better suit his needs and projections for future growth. He had an ample space of 1820 square feet to develop into either. Our team got to work and partnered with an architect to show us designs for each.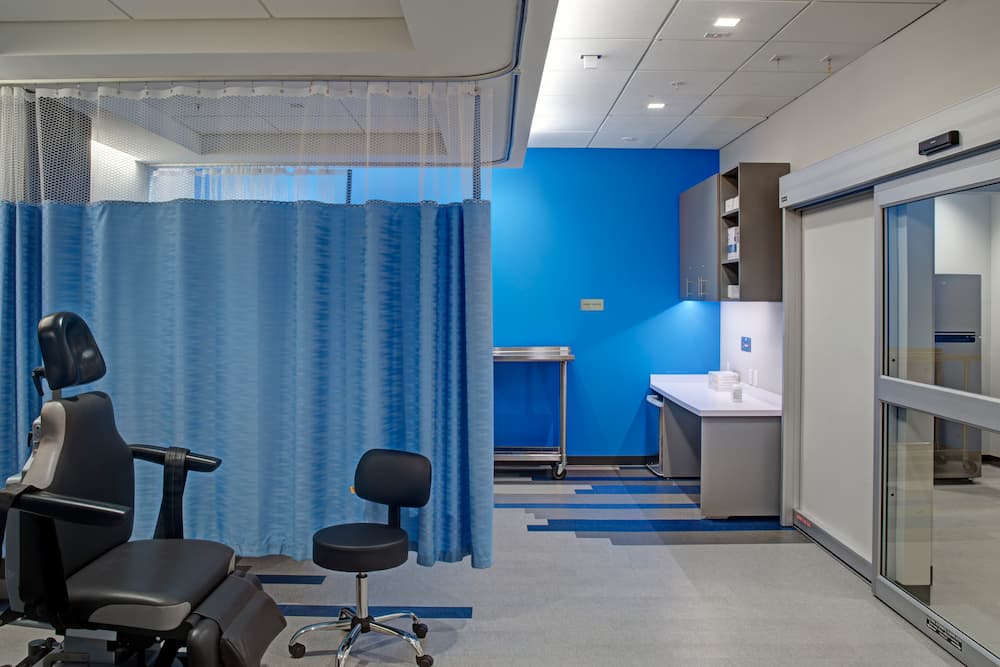 The physician appreciated the prospect of having colleagues join his ASC. ASCs can collect facility fees for the procedures performed and this would create a significant return on investment for the center. This is what tilted his decision more toward the ASC development track.
Custom Surgical was able to bring the correct team together to successfully develop this for the surgeon. It is imperative to have both an experienced and knowledgeable construction and architectural team on the job.
The downside he experienced for his development is that it began literally at the very beginning of the pandemic, July 2020. There were delays with materials, government agencies, and permitting, and took approximately two years to complete. This was not the norm pre-pandemic.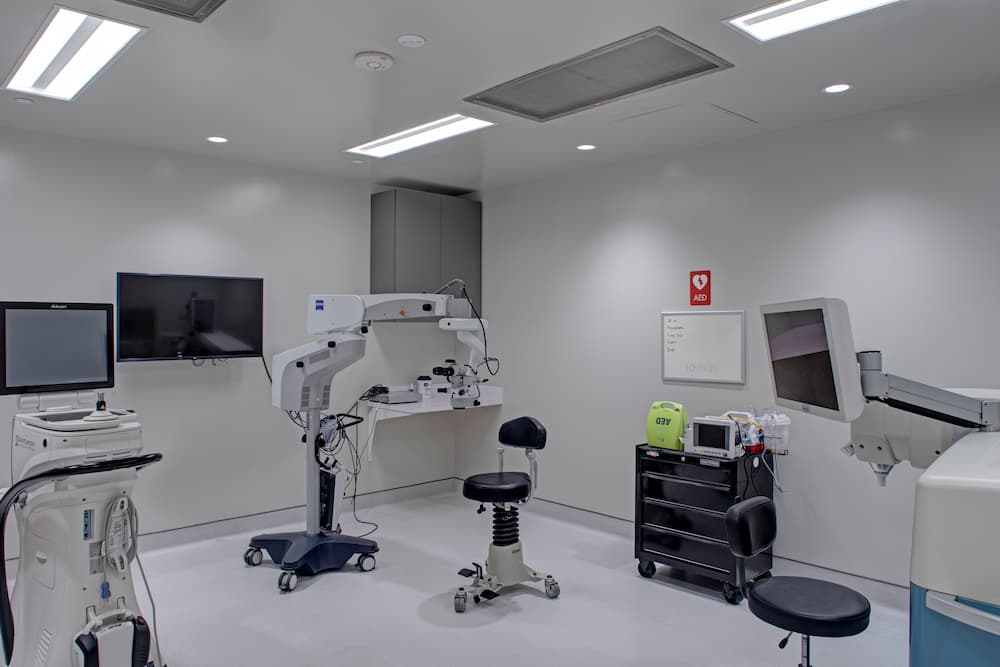 The upside is that he created a beautiful and fully functioning surgery center that has now been in operation for about one year. He already has surgeons who operate at his ASC and received a call that 10 more local surgeons need a place to operate. When he was recently asked if he would develop this again – he said unequivocally "YES."
He has complete control of his patient's schedule and his schedule. His patients are extremely happy. On days that he is not operating as an ASC, he utilizes his space as an office-based suite for his younger refractive patients. On ASC days, he has an anesthesia provider assist with this older population of cataract patients. This helps to reduce the costs associated with operating an ASC.
Call us today to discuss your options!
Please follow and like us: