The ambulatory surgery center (ASC) industry was hugely challenged because of the pandemic. Elective procedures shuttered our cases and caused experienced professionals to retire or leave the healthcare industry altogether. In fact, our remaining healthcare providers have been through so much, from dealing with pandemic mandates, decreased, and then increased surgical volumes, and constantly working short-staffed that burn-out rates continue to increase for our profession. Burn-out further increases the risk of unhealthy work environments and the quiet quitting of good employees. ASC leadership has been dealing with non-experienced and almost non-existent candidate pools from which to hire replacements. It has been a recipe for such a challenging time.
All of this has taught us some very valuable lessons.
We need to anchor our current teams to retain them.
Provider wellness is most important to our survival in this industry.
We need to zero in on all this NOW, without delay!
What Can ASC Leaders Do?
There are several things that we as leaders can do to help stem this tide of mass exodus and to re-engage our employees. First, encouraging self-care is paramount. Matt Zinder, CRNA of the Provider Wellness Symposium, discusses Provider Wellness on the Operationally Speaking Podcast.
Healthcare providers (HCPs) deliver care to patients, family members, and the organization, most often at the expense of themselves. By encouraging wellness and self-care strategies, HCPs may see that the organization cares about their well-being. Placing wellness in the forefront of everyone's mind will further cement to the team, that they need to "put the oxygen make on first" before trying to help someone else.
Meditation, guided meditations, relaxing music, and breathing techniques are easy, inexpensive ways to begin this new focus. Frankly, as we learned from Matt Zinder, these techniques can be practiced in small amounts of time daily and produce huge results.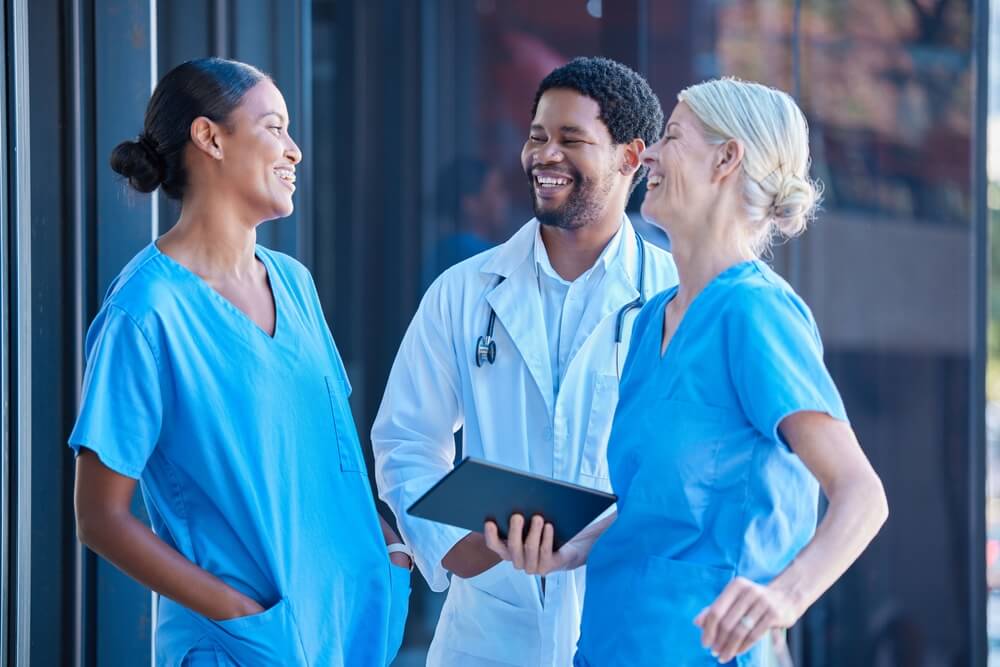 In addition to practicing self-care techniques, creating a well-focused plan for providing a healthy work environment is just as important. Having a healthy work environment will help to keep stress levels low and keep the staff motivated and engaged. As mentioned in prior blogs, teamwork and communication provide the foundation necessary for the development of a healthy work environment. Training in both is important. Perhaps, of equal importance would be to create a strategic plan for the creation and sustainability of a healthy work environment. Your team is worth it!
Without a focus on a healthy work environment, you could be spending more in revenue to replace an employee as they leave. This strategic plan will serve as an investment for retention. It doesn't need to be arduous. Consider retention strategies that will decrease stress and motivate the team. Some ideas could be to provide on-site meditation or wellness initiatives monthly. It could be a yoga class or a shoulder massage. Provide a luncheon monthly or plan a small "potluck." Ensure everyone is invited to participate. Consider your team and ideas that would make everyone feel valued. Ensure your plan includes methods for self-care and provider wellness.
Mentor-Mentee Programs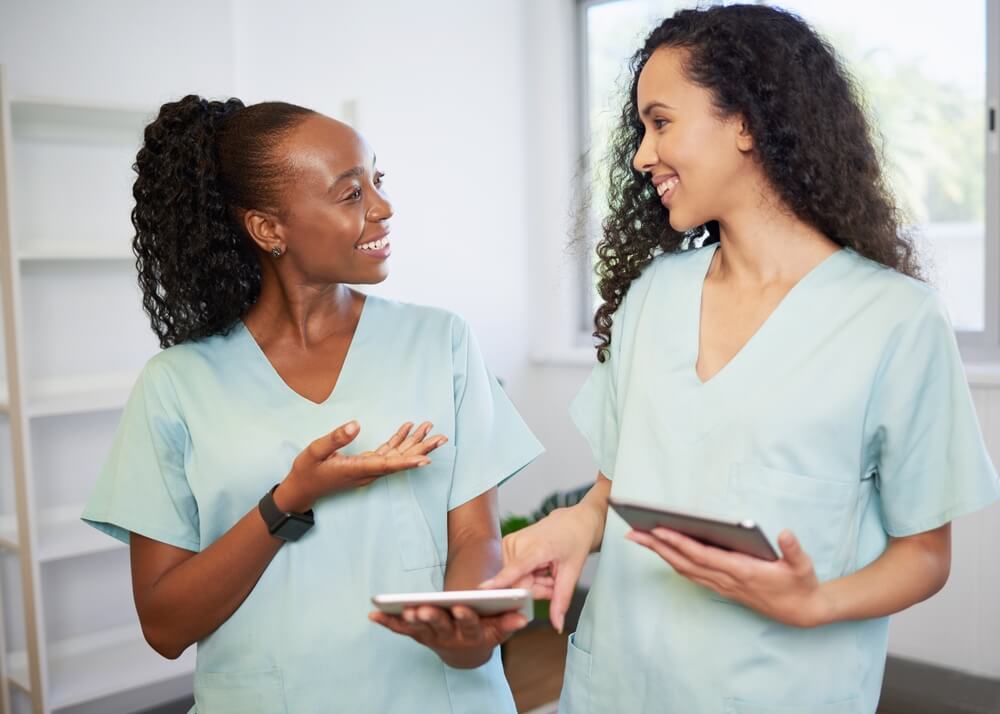 Once a healthy work environment has been established, shift the focus to a Mentor-Mentee Program. Mentor–Mentee Programs can help to keep your staff motivated and engaged. There isn't much we can do about our pool of candidates from which to replace positions within the center, but we can take the staff we have and make them better. We want to retain our teams. If you have seasoned professionals, ask if they would be interested in mentoring new team members or younger team members who do not have experience in their roles.
The mentor-mentee relationship is beneficial for both parties. When building your program, there are many resources out there to create a program in the most simplistic but effective format. The mentor-mentee program should be clearly defined and mapped out for the expectations of the mentor and mentee and have definitive dates for check-ins and definitive start and stop dates. A future blog will be posted about creating a Mentor-Mentee Program.
The Mentor-Mentee Program can help you learn what your staff needs to feel like they are growing and learning new things. This can be accomplished by finding out what their goals and desires are for their career. Use the evaluation period to find out what their interests are and what makes them tick. If you have someone in the organization who is shining or wishes to learn management or strives to be a manager, use that drive. Let them take over the staff schedule or a task that starts them on the learning path. This will not only help you with your busy schedule, but you will also be actively engaging and training a future leader. One of the leadership competencies and the cultivation of future leaders.
Why is This So Important?
If we, as ASC leaders, do not focus our efforts on the future of our healthcare team, our current challenges will grow exponentially. Nursing shortages have never been resolved, especially in the perioperative arena. The post-pandemic shortages and lack of a candidate pool have created an urgency to prepare our current staff for the future. It will be one of the only ways that we will be able to survive the current challenges we have been facing.
Summary
Provider wellness is so important these days. As leaders, we need to bring this to the forefront of our efforts within our centers. Working in an ambulatory surgery center is a very rewarding experience. The ASC has a small team feel, specialized teamwork, family friendly schedule, and fulfilling patient care experiences. It is our responsibility to make this setting a well sought after place to work. Getting our governing body to recognize and support our efforts to emphasize the importance of HCP self-care, providing a healthy work environment, and motivating and engaging our current staff is paramount. Without this focus, ASC life may become a more challenging less sought after experience.
Stay tuned next month for our blog on building a Mentor–Mentee Program.
Please follow and like us: